Replace Missing Teeth – Jacksonville, FL
Reinvigorate Your Smile with New Teeth
Gum disease, unchecked tooth decay, and sporting accidents can all cause you to lose a tooth. If this happens, you should call our dental office immediately. Dr. Altenbach has multiple ways to replace a missing tooth so that you can enjoy the full diet, confident smile, and excellent oral health that come with a complete grin. Call our office today if you are currently looking for a solution for the gaps in your smile or are expecting to have teeth removed in the near future. We offer multiple customized options for replacing missing teeth in Jacksonville.
Why Choose Altenbach Dentistry for Replacing Missing Teeth?
In-House Dental Implant Surgery
High-Quality, Long-Lasting Dental Materials
Dental Team That Spends Quality Time with Patients
Dental Bridges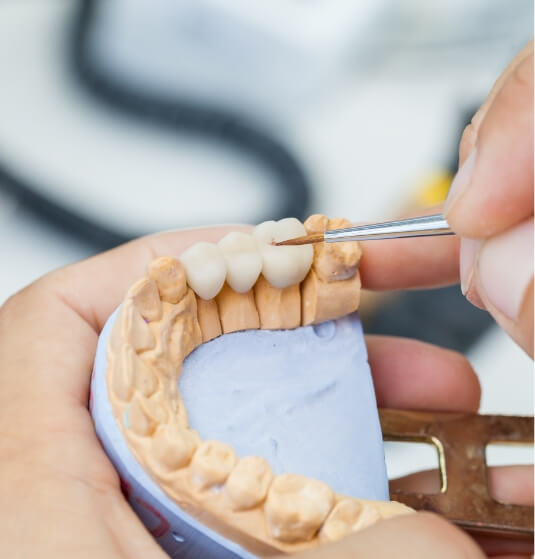 A dental bridge is made up of two crowns and at least one artificial tooth known as a pontic. The crowns are made to rest on your natural teeth while the pontic (or pontics) fills in the gap. A dental bridge can be used to replace one tooth or multiple consecutive teeth. They are made out of the same materials as traditional dental crowns, meaning you can expect your new teeth to blend right in with the rest of your smile.
Dentures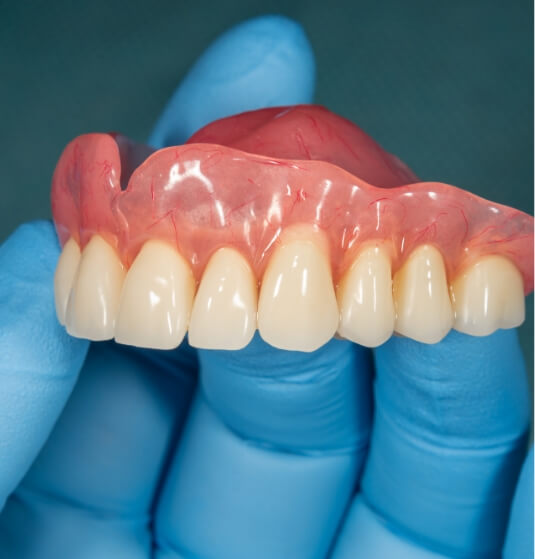 All of your missing teeth can be replaced at once with a custom-made denture. The base of the denture will be made out of gum-colored acrylic; the teeth will be customized so that they give your grin a natural appearance. There are two types of dentures that we offer: partial dentures and full dentures. A partial denture is made to fill in specific gaps in your smile. A full denture replaces all of your teeth at once.
Dental Implants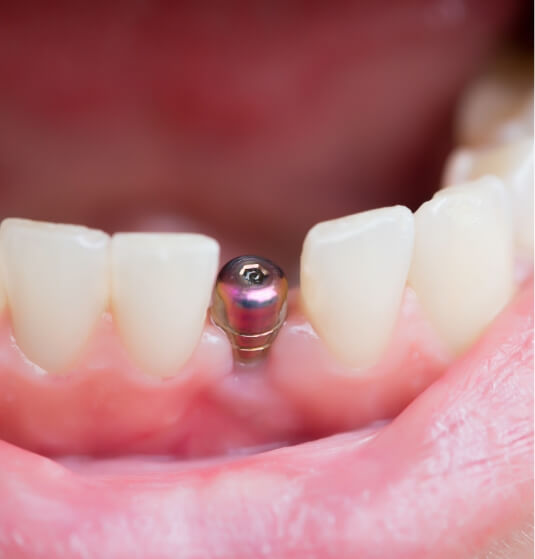 Dental implants are often referred to as the modern gold standard for replacing teeth. Unlike dentures and dental bridges, dental implants extend deep below the gumline and join with your jawbone so that they can act as replacement tooth roots. Not only does this improve biting strength and let you enjoy a wide variety of foods, but your new teeth will help keep your jawbone healthy and strong through the stimulation they provide. We can determine if you're a candidate for dental implants during a consultation.
Learn More About Dental Implants
Full Mouth Reconstruction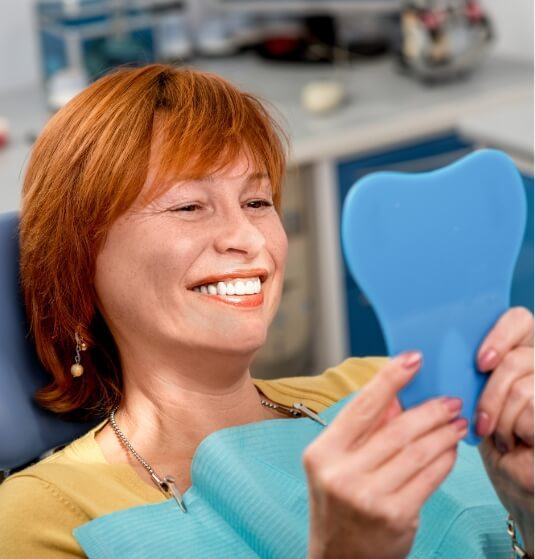 Do you have multiple teeth that need to be replaced or repaired but don't know where to start? Your first step is to schedule an appointment at our dental office so that we can figure out what your smile needs. Then we can put together a customized treatment plan, called a full mouth reconstruction, for fully restoring your smile. We may restore your damaged teeth with dental fillings and crowns, and we'll replace any missing teeth with bridges, dental implants, or dentures based on your needs. At the end of the full mouth reconstruction process, you'll once again have a smile that you can be truly proud of.