Cosmetic Dentist – Jacksonville, FL
Enhance Your Smile and Restore Your Confidence
If you have damaged, discolored, or misshapen teeth, you might have a hard time showing off your smile when it counts the most. Dr. Altenbach can beautify your teeth and restore your confidence with lifelike veneers, convenient Invisalign® aligners, and other cosmetic dental treatments. Are you ready to achieve a smile that you can be genuinely happy with? Take the first step by giving Altenbach Dentistry a call today to schedule a consultation for cosmetic dentistry in Jacksonville.
Why Choose Altenbach Dentistry for Cosmetic Dentistry?
Long-Lasting, Lifelike Dental Veneers
Professional-Grade Teeth Whitening
Removable, Clear Aligners for Straighter Smiles
Veneers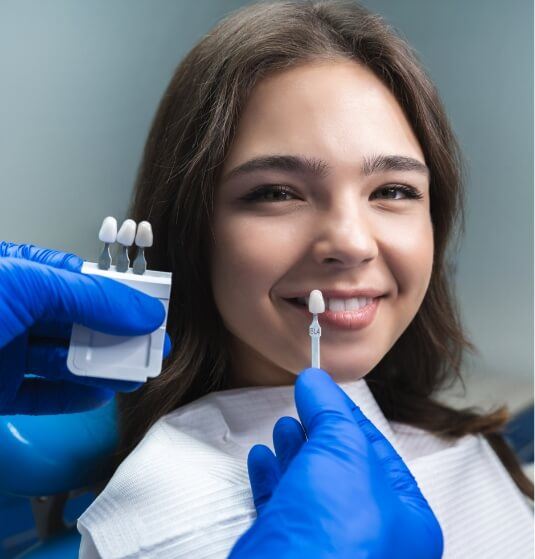 Dental veneers are carefully crafted to cover the entire front surface of your teeth and create a brand-new confident smile. Each veneer is always custom-made to fit the exact dimensions of your teeth and create just the right smile for you. For this reason, veneers are the clear choice for those who are looking for a perfect, Hollywood smile.
Dr. Altenbach has extensive experience working with dental veneers and has chosen the highest quality products to provide his patients. During your consultation, he will discuss the treatment process, available hues, and treatment options.
Invisalign® Clear Aligners
Are you bothered by crooked teeth but don't want to get braces? As long as you only have mild to moderate orthodontic issues to take care of, we may be able to help you straighten your smile with Invisalign® clear aligners. The plastic used to make the aligners is transparent, making it much less noticeable when worn. Most people won't even realize you're using Invisalign® unless they know what to look for, so you can enhance your grin in a much more discreet way.
Learn More About Invisalign Clear Aligners
Altenbach Clear Aligners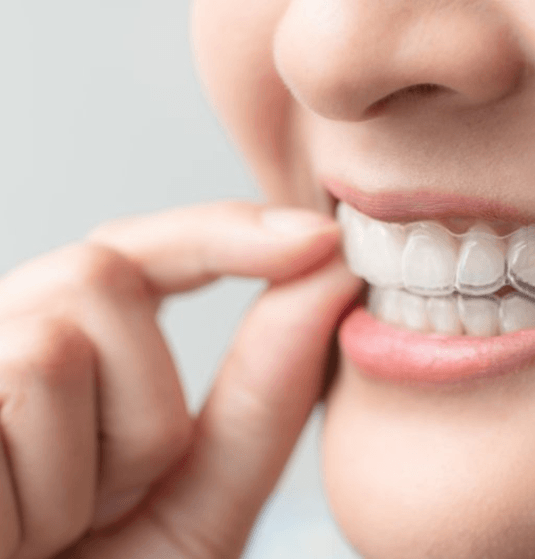 If you're looking for a more affordable method of straightening your teeth while receiving high-quality results, you're in luck! Our practice offers our very own Altenbach Clear Aligners, which are made in-office by yours truly. With our MoonRay DLP 3D printer, you can be sure to undergo the same level of orthodontic treatment at a fraction of the price of other clear aligner treatments. Click below to find out more about our new service and what you can expect.
Learn More About Altenbach Clear Aligners
Metal-Free Dental Restorations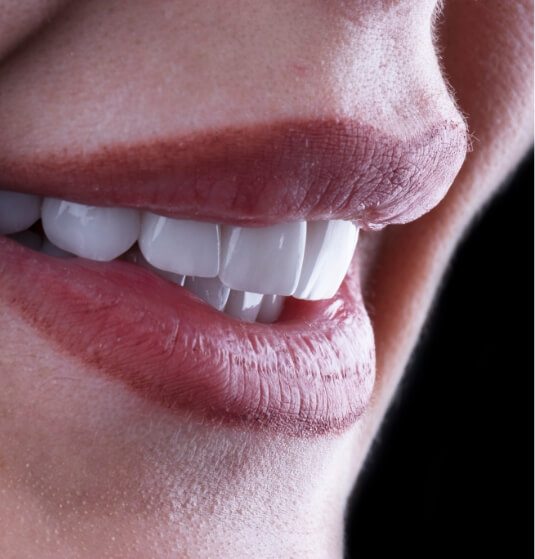 Our dental crowns and fillings are made out of materials that can blend right in with your existing teeth. They don't contain any metal, but they're still durable enough to last many years and can easily stand up to the daily rigors of biting and chewing. We'll take the time to carefully personalize your metal-free dental restorations to make them look as lifelike as possible. By the time we're done, the average person won't even be able to tell that you have a restoration of some kind.
Smile Makeovers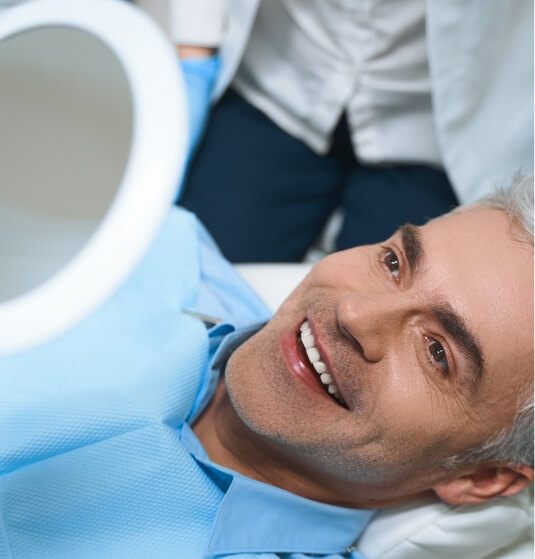 If you've been thinking of investing in yourself with a complete smile makeover, you owe it to yourself to meet with Dr. Sean M. Altenbach. You will be inspired by his enthusiasm, and confident in his ability once your initial consultation is complete.
During your smile makeover consultation with Dr. Altenbach, he will discuss the optimal courses of cosmetic dental treatment for your customized procedure. Whether your treatment includes teeth whitening and Invisalign or a full set of custom-crafted veneers, you'll be sure that a perfect smile is only a few days away! Take the first step and call us to schedule your consultation today.
Direct Bonding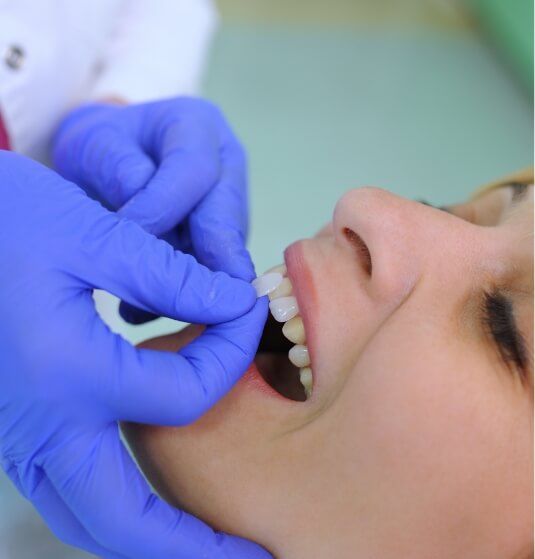 Even minor imperfections in your smile can be extremely frustrating when you see yourself in photos or the mirror. We can quickly take care of simple cracks and other minor cosmetic dental issues through direct bonding. All we have to do is take a bit of composite resin and apply it to your tooth enamel, carefully molding it before hardening it in place with a special curing light. The resin will completely hide the imperfections in question, bringing out the best of your smile.
Teeth Whitening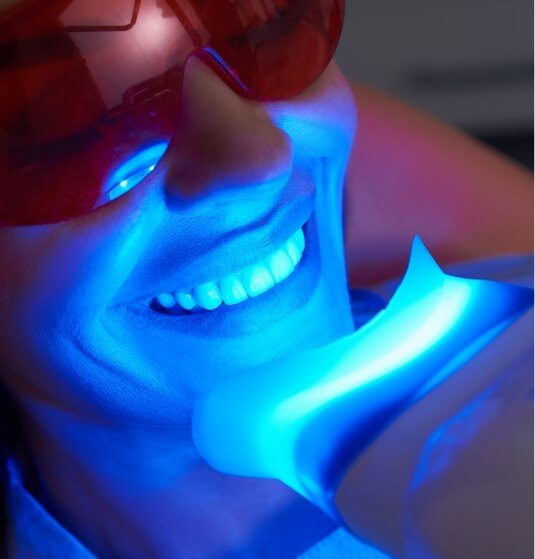 Has your smile become dull over the years? Teeth whitening can help restore some of the brightness your smile has lost. Instead of relying on store-bought products that might not even reach the source of the stains, you can use one of our professional-grade Opalescence teeth whitening kits. We'll create custom trays that can be filled with whitening gel. By wearing these trays for a set amount of time each day, you can brighten your smile by several shades over the course of just a couple of weeks.
Learn More About Teeth Whitening
Digital Dental Imaging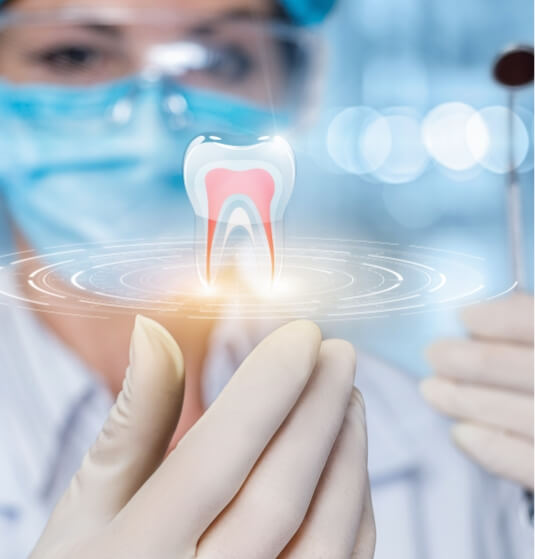 Committing to any kind of cosmetic dental treatment can be nerve-wracking when you're not sure that you'll be happy with the final results. Digital dental imaging lets us manipulate pictures of your current smile to show you what it'll look like once we've transformed it with veneers, professional teeth whitening, or other cosmetic dentistry treatments. It's much easier to make decisions that you know are right for your smile when you have a clear visual aid to work with.
Cosmetic Dentistry FAQs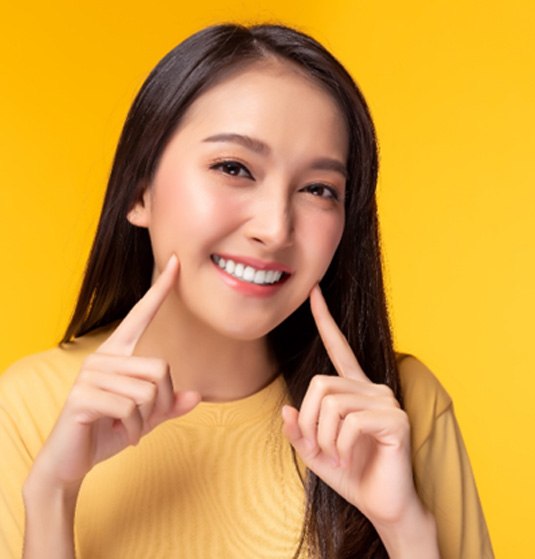 Do you have questions about cosmetic dentistry? Are you curious about how long your results will last or which service is right for you? Do you wonder if veneers will look natural when put into place? It's natural to have questions about this type of dentistry, which is why Dr. Altenbach is here to provide the answers. For years, our patients have come to us inquiring more about the various cosmetic dental treatments we offer, and each time, we deliver honest, transparent answers. We encourage you to review the compiled list below and reach out if you have additional questions for our team.
How Do I Know If I Need Cosmetic Dentistry?
The best way to determine if cosmetic dentistry is right for you is to schedule a consultation with Dr. Altenbach. As a skilled professional, he and his team will identify one or more services that are designed to help revitalize your smile in a way that boosts confidence and improves appearance.
Taking digital images of your smile will allow our team to pinpoint any problem areas and make notes about what you would like to fix as well as those flaws that need to be addressed to ensure beautiful results. Certain factors like your oral and overall health must be considered, as any existing decay or gum disease will first need to be treated.
How Can Cosmetic Dentistry Change Your Life?
You want to look your best, which is natural. It's no surprise that the main reason people seek cosmetic dental care is because they want to enhance their appearance. However, cosmetic dentistry does far more than alter your look. It also generates a positive change in your mental and emotional well-being.
Too often, a decline in self-esteem occurs as a result of an imperfect smile. This can lead to depression and feelings of unworthiness, especially as it pertains to your personal and professional life. But with cosmetic dental care, you can take charge of your smile and pursue opportunities and relationships that were once believed to be out of reach.
Is Cosmetic Dentistry Expensive?
There are very few situations that your dental insurance company will consider when it comes to paying for cosmetic care. Most cases will not be approved for coverage because of their lack of medical necessity. However, if you have a damaged or decayed tooth and want a metal-free dental crown, there is a possibility that your insurance company will agree to pay for a portion of the overall cost.
In most situations, though, you will need to inquire about an alternative way to pay for treatment . This can include flexible financing with CareCredit, Sunbit, or Wisetack. We also have an in-house membership plan you can enroll in for access to valuable discounts on cosmetic care.
What is the Difference Between a Dentist and a Cosmetic Dentist?
All dentists, no matter their specialization or interest, must obtain a DDS or DMD from an accredited institution in the United States. Once receiving their licensure, a general dentist might choose to enter into practice and treat patients with more of the standard bread-and-butter dentistry (i.e., dental checkups and teeth cleanings, dental fillings, fluoride treatments, dental crowns, root canals, etc.).
However, those who want to be considered cosmetic dentists must go through additional training to receive hands-on experience with everything from veneers and clear aligners to metal-free restorations, teeth whitening, smile makeovers, and more.
The American Dental Association (ADA) doesn't recognize cosmetic dentistry as a specialization, but it does require that dentists take the time to undergo training to provide these services.