Dental Implants – Jacksonville, FL
Sturdy, Long-Lasting New Smiles
If you need dental implants or if tooth loss is inevitable, Dr. Altenbach will guide you through a variety of options to consider. Significant advances have been made in the field of implant dentistry over the past several years, and dental implants are an excellent long-term option to replace missing teeth and restore your smile.
Altenbach Dentistry is proud to be among the few general dental practices able to offer world-class dental implant services from beginning to end, including planning, placement, and restoration.
Why Choose Altenbach Dentistry for Dental Implants?
In-House Dental Implant Surgery
Long-Lasting, Reliable Materials
State-of-the-Art Technology
What are Dental Implants?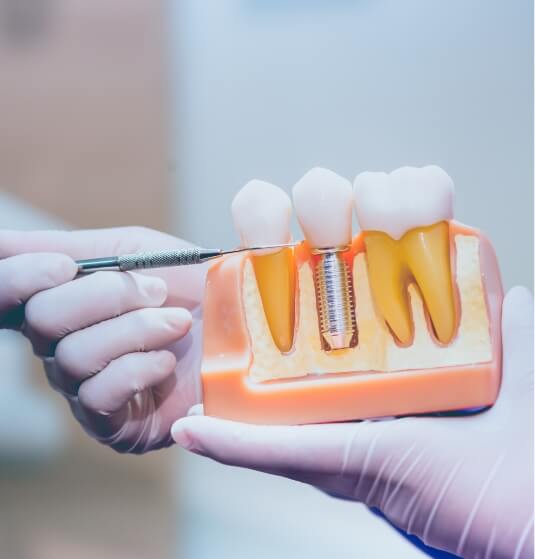 Dental implants are titanium posts placed in the upper and/or lower jaw to support a missing tooth or teeth. Since dental implants replace missing tooth roots, they provide the strength and stability required to support chewing, while also stimulating the jawbone to prevent bone loss.
The 4-Step Dental Implant Process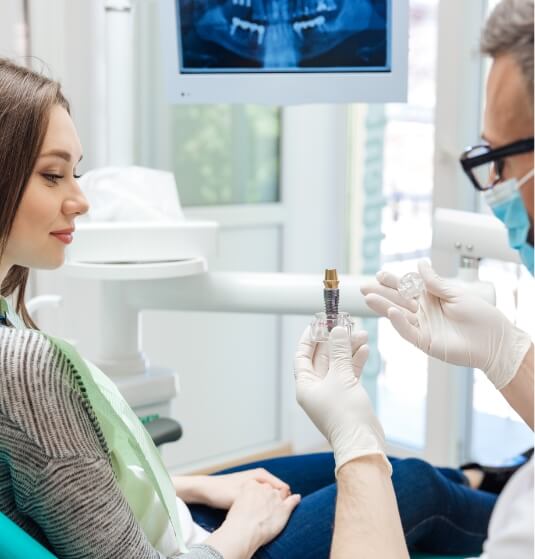 Consultation: The first step of the process is to schedule a consultation at our office so that we can confirm that you're a candidate for dental implants. Bone grafts and other preliminary treatments may be needed before you move on to the next step.
Surgery: We can place dental implants in-house, so you won't have to worry about driving to a separate specialist's office or relying on an unfamiliar team for the surgery.
Osseointegration/Abutment: Osseointegration usually takes about three to six months. Once the implants have joined with the jawbone, we can attach abutments to them.
Final Restoration: We'll take impressions of your smile to design a customized bridge, denture, or crown. Said restoration will be secured to your implants via the abutments.
Benefits of Dental Implants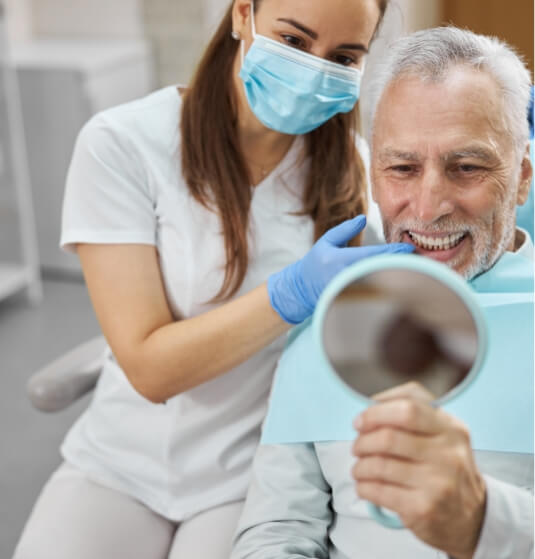 Dental implants stand apart from other tooth replacements thanks to several unique advantages:
They fulfill the same functions as natural tooth roots, actively preventing bone loss in your jaw.
They restore most of your chewing power so that you can eat whatever you want.
They keep your new teeth in place at all times, unlike dentures that might periodically slip.
They can last for several decades with minimal maintenance, meaning you'll rarely, if ever, need to replace them.
Who Dental Implants Can Help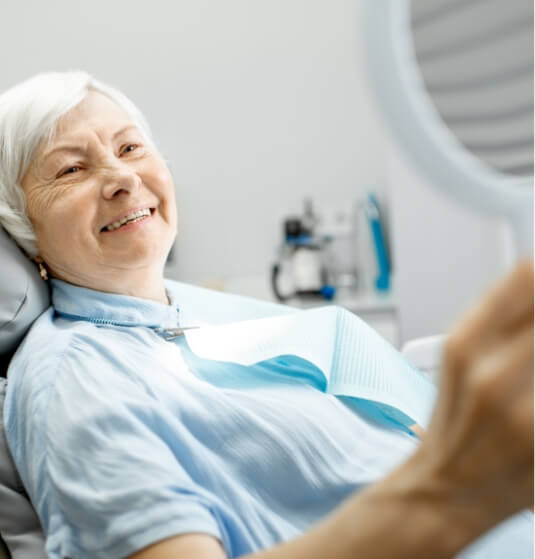 You are most likely able to get dental implants if you are missing at least one tooth, are in good overall health, are free of gum disease, and have enough bone in your jaw for successful dental implant surgery. If you don't meet these criteria, don't worry; bone grafts and other preliminary treatments can address any issues so that implants remain a viable option for you. We'll be happy to answer any questions you have so that you can be sure dental implants truly fit your needs.
Missing One Tooth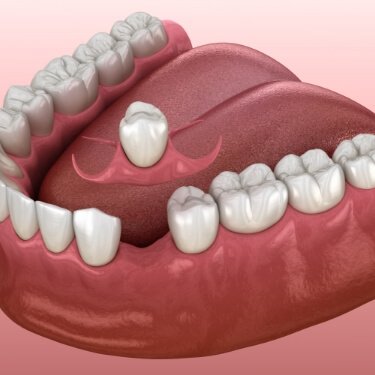 A single missing tooth can be replaced with one dental implant post. Once your mouth has healed, the implant post can be restored with a lifelike dental crown. The results will look and feel so natural that you might occasionally forget that you ever had a tooth replaced at all.
Missing Multiple Teeth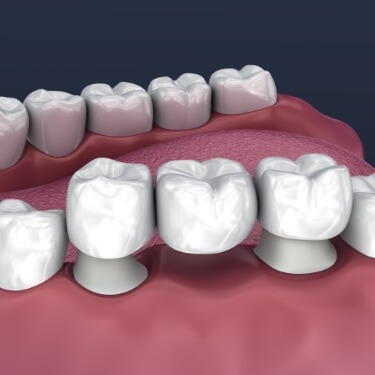 You don't need a dental implant post for each tooth you've lost. Two dental implants can support a dental bridge to replace three or more consecutive teeth. If there are multiple gaps in your smile, a partial denture can be attached to a set number of implant posts set throughout your grin.
Missing All of Your Teeth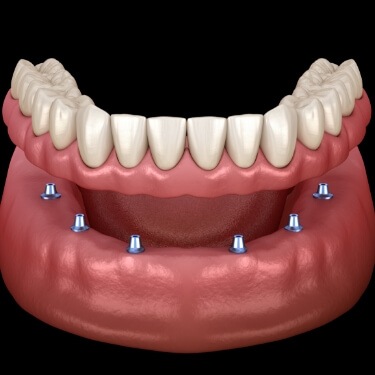 When you're missing an entire arch of teeth, a full denture is often the most efficient way to replace them all at once. But instead of having your denture rest on your gums, you can have them attached to four to six dental implant posts; this will give them much better stability and let you eat all your favorite foods without restriction.
Understanding the Cost of Dental Implants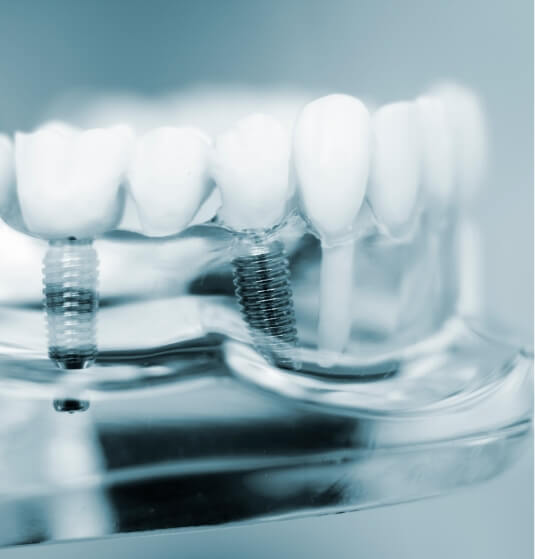 Dental implants cost more than other tooth replacement solutions. There's no one set price you can expect to pay for the procedure; it depends on how many implants are needed, whether bone grafts are required, and several other factors. You can be sure that you're getting your money's worth with dental implants; unlike traditional bridges and dentures that normally last roughly 10 years, dental implants can stay in your mouth for decades, meaning you don't have to keep paying for replacements.