Invisalign – Jacksonville, FL
A See-Through Solution for Crooked Teeth
Perfectly aligned teeth can be achieved without metal braces. Invisalign in Jacksonville moves your teeth into proper alignment without the use of wires or brackets. You can remove the clear aligners for cleaning, and you can eat whatever you want! Call us today to learn if you're a candidate for Invisalign from Altenbach Dentistry.
Why Choose Altenbach Dentistry for Invisalign Clear Aligners?
In-House Clear Aligners Available
State-of-the-Art Dental Technology
Friendly, Approachable Dental Team
How Invisalign Works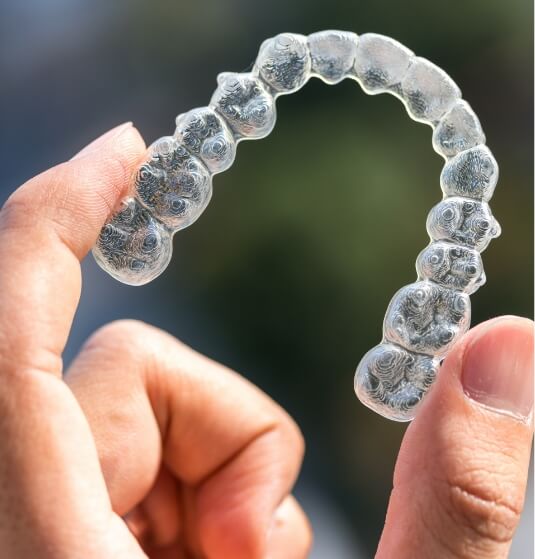 Your Invisalign treatment will be completed using a series of custom-made clear aligners, each worn for approximately two to three weeks. Invisalign aligners are made of smooth, comfortable plastic that gradually shifts your teeth into the proper position over time. Most people won't notice that you're wearing them. Best of all, you can remove them and eat anything you want!
Is Invisalign Right for Me?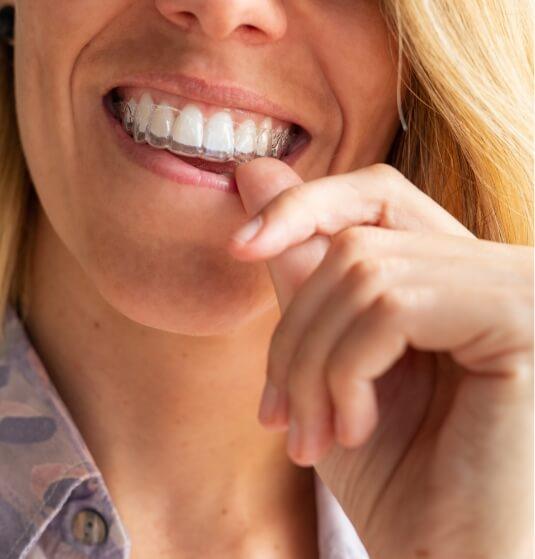 Invisalign is not the best option for everyone. Once you visit with Dr. Altenbach, he will tell you if Invisalign can work for you. If you already know that you're a candidate for Invisalign and are looking for an Invisalign dentist in Jacksonville, Dr. Altenbach can help you achieve the straight teeth and confident smile you're looking for. When we meet with you we'll also determine if we can fit you with Altenbach Clear Aligners which can be up to $2,000 less than Invisalign. Schedule a brief evaluation to discuss your treatment options and expected timeline.