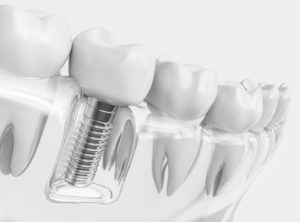 If you're ready to join 500,000 Americans this year who are investing in dental implants, now is the perfect time to start your journey to a complete smile. Although it's never too late to replace your lost teeth, summer provides various advantages. Here's why you should take a break from soaking up the sun to schedule your dental implant consultation.
More Time to Recover
The process of replacing a lost tooth with a dental implant requires multiple steps because it replicates both the root and the crown. The first step in the process is placing your implant post into your jawbone surgically. After your bone has healed, it will provide unmatched stability for your customized restoration, which is attached to using an abundant.
It can take a few days to recover from your oral surgery, but you won't have to worry about running back to the office. If you've been saving your vacation days, now it's a good time to use them for your recovery.
Look Years Younger
Tooth loss can make you look years older than your true age because your jawbone shrinks over time if it's not being stimulated by tooth roots. Besides wrinkles and sagging skin, the shape of your face can change.
Researchers have found that treating missing teeth can take 10 years off your appearance. Dental implants will turn back the clock because they are the only solution for jaw preservation. They will stop bone loss to keep your jaw strong and healthy.
Improve Your Dental Health
Tooth loss can cause a variety of oral health issues that can also affect your general wellness. With each tooth you lose, you're at risk of cavities, gum disease, and additional missing teeth. If your oral health is compromised, it can increase your risk of many health issues, including nutritional deficiencies, cardiovascular disease, and Alzheimer's disease.
Dental implants stop the complications caused by tooth loss to improve both your oral and overall health. Not only will you invest in a healthy mouth and body, but you will also lower your long-term dental expenses because you're less likely to need costly procedures later.
Invest in a Lifelong Solution
Dental implants can last for decades, not just a few years, like other methods. You'll never have to budget for replacements. They have over a 95% success rate and are proven to last for 30 years or longer with the correct care, like brushing and flossing.
Don't spend another summer feeling embarrassed by missing teeth. You'll achieve a healthy, beautiful smile you will be proud of with dental implants.
About Dr. Sean M. Altenbach
Dr. Altenbach earned his dental degree from the University of Florida and has continued his education regularly in many specialties, like sedation dentistry, dental implants, and Invisalign. He is a member of several professional organizations, including the International Congress of Oral Implantologists. If you're ready to replace your lost teeth, request an appointment through our website or call (904) 560-6344.